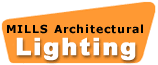 Customer Spotlight/Case Study

Project: Duplicate original lantern circa 1910.
Location: Toronto, Ontario

The original lantern was damaged in a move and the project called for an exact duplicate to be created. Our focus was matching the dimensions, lamping, and fine details found in the original.
Constructed of Plaster of Paris and held together using a combination of Burlap and horsehair, the reproduction fixture would be fiberglass. Using one of the surviving fixtures to create the mold, a 12-sided fiberglass frame came to fruition with excellent details.
The glass was sourced from an original window from the church that had been updated. The cut and fit of the glass was again an excellent match to the existing lanterns.
The original fixture stood 7' high with a width of approximately 36", the duplicate fixture matched the dimensions.
The Church restoration committee and the congregation were very pleased with the final results and have gone on to order two additional fixtures to replace the aging originals.