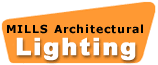 Cambridge/2500
This design of lantern will convey the age old tradition of basic, simple lines for buildings of this character. Dignified in appearance.
Description:
Lanterns are spot welded and fabricated from rust resistant steel. All side panels are glass. The large central panels are available in cathedral white or cathedral bone/cream colour. The lower and upper accent panels are satin amber, creating a warm and pleasing appearance.
Outlet Box Mounting:
Suitable for surface or recessed outlet boxes complete with heavy gauge mounting bar. Canopy attachment equipped for flat or angle ceiling.
Mounting:
For surface, recessed, false or vaulted, see detail sheet.
Overall Length:
As indicated on "Detailed Specifications & Product Sizes", you will find the overall length from the ceiling to the bottom of the lantern. Special lengths of chain and wire available upon request.
Finish:
Frame, metallic bronze paint. Other finishes available upon request.
Wiring:
Lanterns are approved to National Electrical Code Standards. Two circuit lanterns are wired common neutral plus ground wire.